By Eric Goldman
Guest Blogger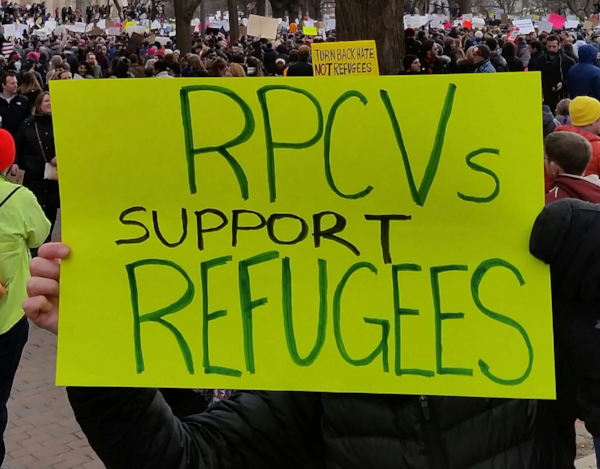 Salt Lake City is a most welcoming community for refugees. There are two strong, active resettlement agencies, the International Rescue Committee and Catholic Community Services. There is robust support through the Utah Department of Workforce Services' Refugee Education and Training Center, the Mayor's Office for Refugee Support programs, and more than two dozen private, community and faith-based organizations earnestly serving refugees.
In this context, a few RPCVs and I wanted to support their work, prompted by the Peace Corps Community for the Support of Refugees in Washington, DC. I was and still am a member of that organization, which initiated the refugee support effort among RPCVs.
In January this year, our Salt Lake City group met with the two resettlement agencies and expressed our interest in supporting their work. They were enthusiastic. Interestingly, this led to the official establishment this spring of the Returned Peace Corps Volunteer Association of Utah affiliate, with the refugee effort as one of its committees. We included as one of our goals, to "assist refugees, immigrants and visitors in the same generous spirit in which we were received abroad."
Throughout the spring and summer, as chair of the RPCV refugee committee, I attended the refugee service providers' monthly meetings, as well as met personally with many of the organizations' staff members. In light of the strong Salt Lake City support efforts, we did not propose to do anything new. Rather, in keeping with our Peace Corps roots while in service, our message was that we want to help in any way that others might need our services.
We explained that we represent a wide range of disciplines, many of us are experienced, and that we offer strong cross-cultural communication skills. We also said that we would, for the most part, prefer projects rather than one-off events.
As a result of this outreach, a number of requests came in, for example coordinating a cultural orientation program, serving as home safety mentors, teaching ESL, and assisting local refugee groups with developing their emerging business interests.
At this point, we were excited and hopeful, and remain so. However, when we sent word out about these requests, we did not receive a lot of response from RPCVs. Among those who did express interest, almost all were younger, working professionals with limited time to volunteer, it turns out.
So now our priority is to reach out to find RPCVs who will come forward and help these organizations and the refugees they serve. We especially would welcome RPCVs who may have retired and/or have time to commit to a few hours a week. For Utah RPCVs interested, please contact me at ericbgoldman@gmail.com.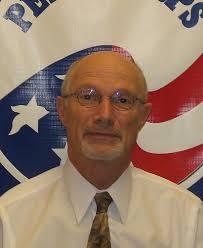 Eric Goldman spent seven years with the Peace Corps, first as Manager of the Master's International program and the Office of Diversity and National Outreach, and subsequently as the Director of Programming and Training in Malawi, Lesotho and Utah. Last year, he was a Franklin Fellow at the State Department, working in the Bureau of Population, Refugees, and Migration, specifically in regard to assuring that refugee services take into account needs and concerns expressed by refugees.
Born and raised in South Africa, Eric thinks that his immigrant experience might be the seed of his interest in refugees. He currently lives in Salt Lake City, where he volunteers with the International Rescue Committee.