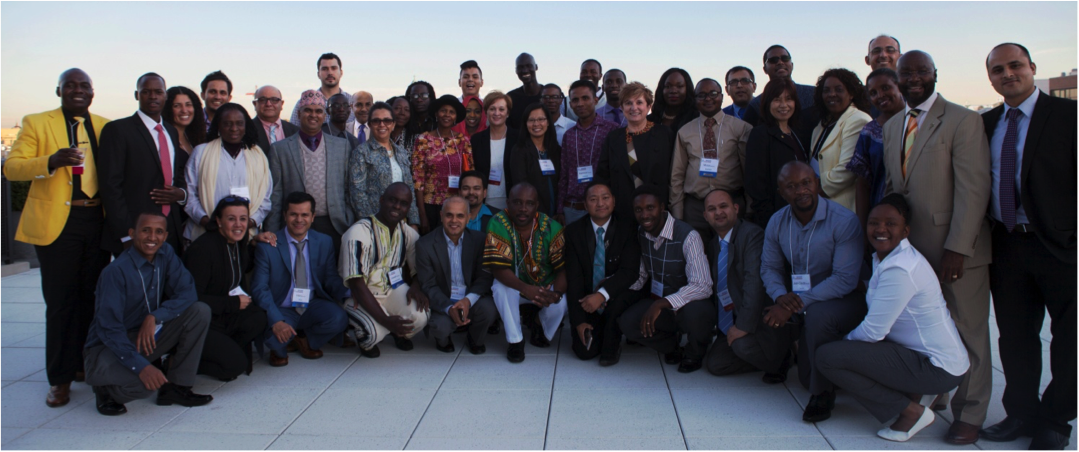 Looking for a way to engage in refugee support, despite pullback on immigration? Try reaching out to members of a Congress you may not have heard of yet – the Refugee Congress.
This advocacy and advisory organization of refugees, asylum-seekers, and stateless persons is made up of delegates from more than 25 countries of origin. Each of the 50 states and the District of Columbia have an elected delegate who listens to the concerns of refugees where they live and lobbies for support from the other Congress, the one on Capitol Hill.
As returned Peace Corps volunteers, you can help on both fronts by working with them directly or through networks of their organizational partners.
Who better to hear from in the cacophony of voices on refugee policy than refugees themselves?
Here are some ways to become engaged with the Refugee Congress:
. Participate in a Refugee Congress advocacy campaign against proposals to restrict refugee resettlement.
. Join the delegate in your state in organizing local gatherings where refugees share their experiences with the community.
. Help facilitate refugees sharing their stories to the news media.
. Participate in social media campaigns.
. Meet with local refugee resettlement agencies.
While delegates are active in advocacy throughout the year, they also have meetings several times a year that are open to the public. Attend one to learn how you can become involved. Contact a delegate on the Advisory Board, an 11-member elected leadership group, to see what more you can do to help. Join a delegate from your state in actions like the World Refugee Day rally at the White House in June. Maryland delegate Beni DeDieu Luzau is shown in photo below, holding sign at the rally.
"Peace Corps volunteers are welcome to support the work of the delegates in their respective states because they are interested in refugees, and the Refugee Congress is the voice of refugees in the U.S.," he says.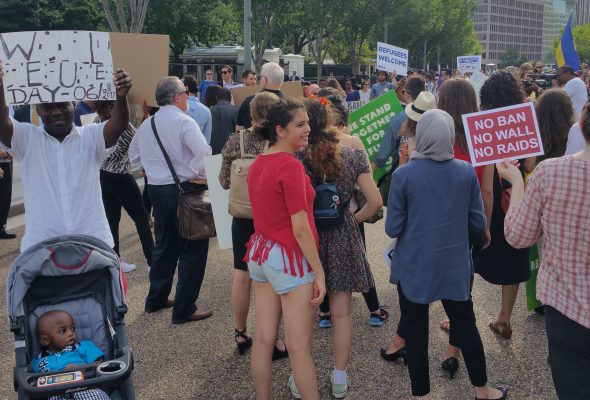 UNHCR (United Nations High Commissioner for Refugees, the UN refugee agency) hosted the first Refugee Congress in Washington, DC, in 2011. Since then, national Congresses have been held in 2013 and 2016. The group receives financial and in-kind support from UNHCR and USA for UNHCR. Delegates come from a variety of professions, including educators, journalists, civil servants, business owners, accountants, attorneys, social workers and religious leaders. About a third of them are female. Get acquainted with them, whether offering your own advocacy, or with a refugee you may be mentoring.
Because it's the refugees' own voices that are the most effective. You can help them get heard.
To connect with the Refugee Congress, visit their website: www.refugeecongress.org View the Delegates list to find the delegate in your state.